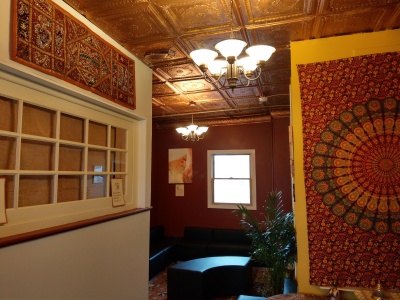 Located in the newly updated Annex at the King Centre in Wanaque, NJ
We are pleased to present the recently renovated Annex as the Yoga Coop at the King Centre for Performing Arts.  The building is located at 533 Ringwood Ave. but we ask that you park in the parking lot and enter the main building at 527 Ringwood Ave.  You can sign in and/or register at the desk and then proceed to the Yoga studio next door.
There is a lobby area with seating and cubbies to store your belongings.  Please remove your shoes upon entering.
Bathrooms are located in the main building and there is also one in the Yoga studio.
Only water is allowed in the Yoga studio.  Please no sodas, juices, or sports drinks.  
The Yoga Studio is also used by the Dance and Performing Arts center.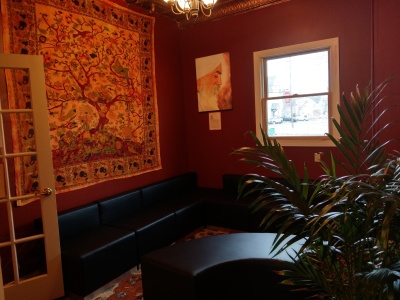 The King Centre for Performing Arts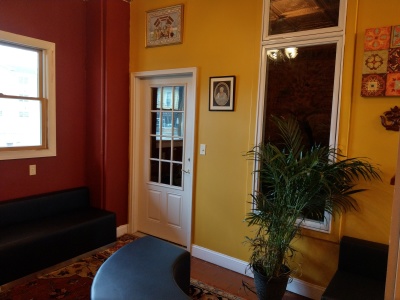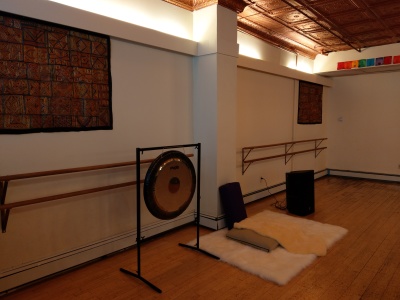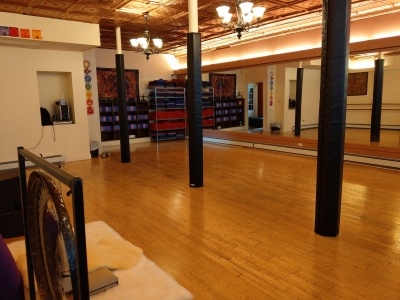 To bring Yoga and Holistic practices that support personal growth and wellbeing.
Our  Yoga Coop is different from a regular yoga studio.  We do offer yoga classes just like a regular yoga studio but our greater mission is to serve the personal growth and holistic health of a community.  Our Teachers are not employees, they are commited Instructors with a personal practice and a desire to share Yoga technology with others.  They will guide you in practicing yoga safely and correctly but the focus is on elevating you as a person and seeing you grow, as opposed to perfect posture, or Asana.  
In addition to Yoga, events and workshops are offerred that serve Mind, Body, and Spirit. While we use mantra and various Sikh and Hindu terminology we do not promote religion.  We promote universal consciousness and elevating individual consciousness.
We welcome teens, adults, and seniors to our community.
Whichever path you take we wish you all the best and may you live your life with courage, dignity, and grace.
Namaste.  Sat Nam.